Staged Reading of MONTICELLO
a new play by Thomas Geoghegan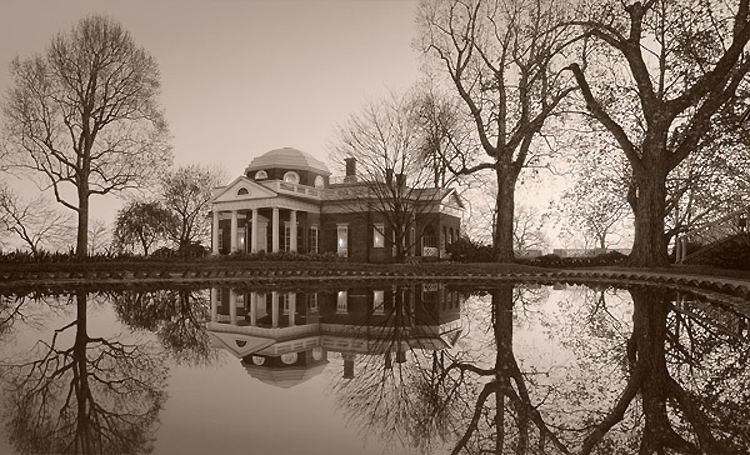 7:30 Thursday, June 2 at Capital Hill Arts Workshop
545 7th St SE, Washington, DC 20003
($10 suggested donation)

Featuring Monique LaForce, Terence Aselford, James Flanagan,
Anika Harden, Dawn Thomas, Ken Jackson and John Morogiello.
Directed by Catherine Aselford



Monticello has its premise in a historical fact: Thomas Jefferson did invite students from the University of Virginia to dine with him at Monticello. In 1826, the last year of Jefferson's life, Edgar Allan Poe enrolled at the university. What might have happened in an encounter between Jefferson and Poe? Geoghegan's play – set on July 2, 1826, which was two days before the fiftieth anniversary of the Declaration of Independence – offers an answer.

One of the key questions of the play is the battle over the legacy of Jefferson and his famous Declaration, specifically on the question of slavery. Slaveholders in the Virginia legislature -- including Jefferson's violent nephew Randolph – demand a statement that "clarifies" the Declaration to declare that slaves are inferior beings. (They dangle an offer for the State of Virginia pay off all of Jefferson's debts and save Monticello.) Two of Jefferson's slaves, Abby and Frederick, try to sneak in a different draft that announces that a dying Jefferson has decided to free all his slaves. His daughter Martha wants to please everyone, but Sally Hemings might have the final word. Monticello is a play of ideas and poetry that grapples with one of the most revolutionary documents in political history.






Coming to the Capital Fringe Festival in July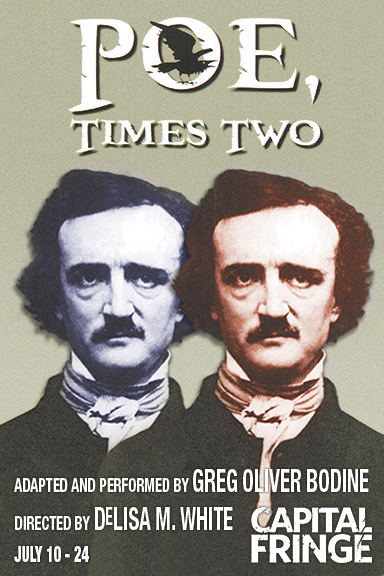 at Chaos on F
923 F Street NW, Washington, D.C. 20004

July 10 @ 3:00
July 13 @ 8:15
(Pre-show happy hour 5-7 pm at Mockingbird Hill, 1843 7th St NW)
July 17 @ 4:30
July 20 @ 6:15
July 21 @ 8:30
July 24 @ 4:45



What's better than an Edgar Allan Poe tale? Two Poe tales – The Cask of Amontillado and The Black Cat.

Poe, Times Two – written by acclaimed actor/playwright Greg Oliver Bodine and directed by New York Independent Theatre award-winning director DeLisa White – makes its Washington, D.C. debut at this year's Capital Fringe Festival.

The Cask of Amontillado and The Black Cat are two of Poe's most exquisite and pungent tales of revenge.


This production is presented as part of the 2016 Capital Fringe Festival,
a program of the Washington, DC non-profit Capital Fringe.